Here's a mind puzzle:
Try to identify an activity in your life you can access on a whim, costs you nothing, is calorie free, has the potential of totally transforming your mood AND is a blessing our ancestors  enjoyed for ages….
Give up?
It's music!!
AND this is an interactive music blog!  Press the red links for the music vibes! 
The Kiki Dee Band said it best with the lyrics in their 1974 hit "I Got The Music In Me":
Ain't got no trouble in my life,
No foolish dreams to make me cry
I'm never frightened or worried
I know I'll always get by
I heat up, I cool down
When something gets in my way I go round it
Won't let life get me down
Gonna take it the way that I found it
 I got the music in me, I got the music in me, I've got the music in me.
I've got the music in me, I've got the music in me.
What is it about hearing music that affects us so powerfully in such a myriad of ways? It can bring us to tears when it's message and rhythm hit home with a circumstance in our lives or soar us to incredible heights of happiness.  This is our girls Shannon and Sammi, it's Sammi's bachelorette party and they're singing their hearts out to Karaoke:
It can also put us in a romantic mood or put a pep to our step (our granddaughter Evie grooving out with Poppy):
It can also quiet our mind when stress threatens to overcome us, give us strength when we're going through a rough patch, help to put us to sleep or maybe just stir us to think of some incredible memories of our past.
Music is POWERFUL!!
"You can't touch music-it exists only at the moment it's being apprehended-yet it can profoundly alter how we view the world and our place in it. Music can get us through difficult patches in our lives by changing not only how we feel about ourselves, but also how we feel about everything outside ourselves. It's powerful stuff" David Byrne-lead guitar and singer of Talking Heads.
I have a special place in my heart for music.  It's the reason Randy and I met.  We were high school band sweethearts (Randy's in the first pic,  first chair on the far left-he had the long hair then-😂!  I'm in the second pic, third row on the far left) :
Dad (Robert) Tobler, Randy and his two siblings were gifted with an incredible natural ability to make music. Randy followed his Dad's footsteps in trombone, his brother Jeff played a "mean" trumpet and his sister Lisa was an exceptional violinist.
Randy's Dad, Robert (he's the guy flanked by his two sons Jeff and Randy) was an exceptional trombonist that worked at the Muny every summer for 43 years and the Fox in St. Louis for 32 years.  That was in his "free" time after his administrative duties of heading the music program at Lindbergh High School in St. Louis AND giving private lessons to students after school.  
I, however was not gifted. The only reason I ended up doing well in band was because, first and foremost I had incredible music teachers in the Lindbergh School District AND I locked myself in my closet at night and practiced for hours!  You see, I believe there is something absolutely magical about the synchronization of individual parts of an orchestra or band when they come together as a whole to make beautiful music. That's what continues to captivate me!  
And that's the point, you don't have to be good at making music to enjoy it, just listening to it on a regular basis can give you joy!
I also spent many hours watching Randy on the bandstand  when he was in the Bob Kuban Band, floating down the Mississippi on the Admiral, enjoying the 70s and 80s tunes (Randy is the guy with his instrument straight up to the sky, right by the speakers): 
 Our kids later embraced music in different ways in their youth, our oldest Sean, playing the bass in high school
 And our girls with dance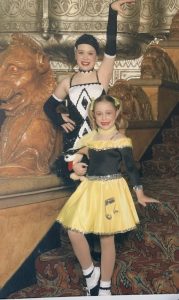 So the question is, can we harness these mind altering benefits of music to boost our long-term brain health, give us a reason to move AND utilize the tools of music therapy for those suffering psychological or mobility diseases?
Let's hear a definitive YES!
So first, what captivates us about music?
Dr. Robert Zatorre, neuroscientist at McGill University claims we evolved to recognize patterns as a method of survival.  If we smell smoke, there's a good chance it's a fire we should be concerned about, the same with music.

"Music is a pattern. As we listen, we're constantly anticipating what melodies, harmonies and rhythms may come next. So if I hear a chord progression-a one chord, a four chord, and a five chord-probably I know that the next chord is going to be another one chord, because that's prediction, it's based on past experience". 
Thus when we hear music that leaves us in the dark with it's pattern predictions, we reject it.  Dr. Zatorre cites jazz as being tougher to latch onto for some because the patterns are more unpredictable.
To describe the range of emotions we feel, the rhythm of a song latches onto our heartbeat and breathing pattern in a process called entrainment. The more enjoyable the music is for us, the greater measure of entrainment, our hearts and breathing patterns accelerating to the beat.
 So now I'd like you to queue up these listening selections for your "Healthy Brain-Boost Playlist" to understand how music truly can help you or your loved ones: body, mind and spirit:
I. "Whistle While You Work"– You all remember the 7 dwarves singing and whistling all the way to their work:
Just whistle while you work. And cheerfully together we can tidy up the place.
   So hum a merry tune.  It won't take long when there's a song to help you set the pace.
Those dwarves were pretty smart to be singing and whistling every day and night before, during and after work! For music is a "beaty" cognitive boost to our brain's executive function!  Executive functions are those higher level noggin skills like self-control, working memory and flexible thinking.  
What's soooo cool about music is that it gives the brain the equivalent of a fully lit Christmas tree full of brain power:
 for every important region of the brain!:
Or said in another way, the input of music to your brain is truly the equivalent of a total body workout for the brain! Melody and harmony hits the auditory cortex of the temporal lobe, rhythm lights the auditory belt and parabelt, anticipation builds in the prefrontal cortex and on and on…..  AND if you throw in actually reading music (this was a Christmas present from our neighbor, Christmas carols on our front porch in Bible Grove by Scotland County High School band students):
you'll get a visual cortex boost! But let's not forget dancing with music which gives your motor and sensory cortex a workout! (Our son Sean and our new daughter-in-law Alexis at their wedding) :
 "I don't think there is anything besides music that engages so many multiple parts of the brain and helps them work together." Sarah Lock, director of the Global Council on Brain Heath (GCBH) and senior vice president of AARP.
And for music and the wellness connection….
Music On Our Minds: The Rich Potential of Music to Promote Brain Health and Mental Well-Being is a survey study of more than 3,000 adults over 18, showing a significant correlation between wellness and music. Just listening to music in everyday activities (like the dwarves-lol) was associated with lower depression and anxiety and higher mental-well-being. 
So what's the recommended dosage of music/art time for brain well-being? A 2011-12 survey from Western Australia of 708 respondents in, The Art of Being Mentally Healthyreported that greater than 100 hours per year of listening, translating into 15 minutes per day had the highest ratings for happiness.
Hey, that's not tough, we can do that!!
 II."Because I'm Happy"- Remember the Pharrell Williams song that got us tapping and clapping our hearts out with happiness: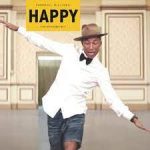 Because I'm happy, clap along if you feel like a room without a roof, clap along if you feel that happiness is the truth…."
And what is happening in our brains when we feel happy with those happy tunes?  A natural release of the neurotransmitter dopamine, associated with pleasure, thinking and planning, focusing and finding things interesting takes place.  
A study published in Nature Neuroscience led by Dr. Robert Zatorre, a neuroscientist at McGill University found that dopamine release was strongest when a piece of music reaches an emotional peak and the listener feels "chills"-the spine-tingling sensation of excitement and awe.
I personally feel those "chills" everytime I hear Rachel Platten's "Fight Song!" It had special significance this past year in the pandemic to me because I was thinking of all of the many medical and economic hardships,
so many went through when I listened to the words: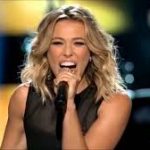 This is my fight song
Take back my life song
Prove I'm alright song
My power's turned on
Starting right now I'll be strong
I'll play my fight song
And I don't really care if nobody else believes
'Cause I've still got a lot of fight left in me
So music has the power to elevate our moods and mentally transport us to our "happy place", calm us down with quiet tunes or bring back powerful personal memories we associate with the rhythm and lyrics. 
But be warned, different people like different music! Pick music from your generation that speaks to you or kicks up old fond memories.   But be sure to go out of your comfort zone once in a while with new types of music.  That is also a brain booster!  
 III. "With a Little Help From My Friends" by the Beatles-
What would you think if I sang out of tune
Would you stand up and walk out on me?
Lend me your ears and I'll sing you a song
And I'll try not to sing out of key
Oh I get by with a little help from my friends…
We've talked about lifting our moods naturally while boosting our executive function, all by just listening to music.  However there is a hard-core clinical use of music too.  Enter the field of music therapy.  Music therapy is a health profession where the medium of music is used as the therapeutic agent to address emotional, cognitive, physical and social problems of patients.  Patients with depression, dementia including Alzheimer's, stroke victims, autism or movement disorders like Parkinson's all can be helped by music therapists.
We had David Schmitt as a special guest on our radio show "Healthy U", KMEM 100.5 FM, earlier this year.  He is a music therapist that has extensive schooling in both music and psychiatry, later working in the Department of Mental Health, becoming the first music therapist to become a Superintendent of a State Psychiatric Hospital. He also started a music therapy program for the Sexually Violent Predator population at that facility.
We addressed depression and the pandemic, where social isolation has significantly exacerbated depression and anxiety in our young people (age 18-24), as this chart portrays:
 With the leading cause of death in that age group being suicide. 
           He cautioned us that you can't "prescribe" just any type of "happy" music to lift someone's mood.  As evidenced by this study: Music Use for Mood Regulation.  This was a study of young people with depressive tendencies.  Some of the young people were aware that the music they chose did not help them, it only worsened their moods but some of them kept choosing music that worsened their moods, leading them to a more depressive state.  David pointed out that music therapists use the ISO principle as a tool.  The music therapist first matches the mood of his patients (in this case, depressed patients) then gradually increases the elevated mood selections.
We can also use the ISO principal on ourselves!  That is gradually lift our mood with tunes.   Say your mood is really low, jumping into Santana's" Smooth "(LOVE THAT SONG) would be too big of a jump, but matching your mood with a song first, say Little River Band's "Reminiscing"  , then a gradual increase in your mood with a song like Sinatra's "Fly Me To The Moon" and up from there!
Honestly I could add so many more benefits of music for your body, mind, and soul, but for now I will end by inviting you to sit back and enjoy your favorite tunes, just for the sheer of enjoyment them because………… "I've Got The Music In Me!"
 Recap of: "I've Got The Music In Me"-
 I. "Whistle While You Work!"– Maximize your brain power by listening to music while you work, boosting it even further if you read and play music or tap out some tunes with your feet to dance! Just 15 minutes a day will do the trick!
 II. "Because I'm Happy"– Need a natural lift to a funky mood? Keep those dopamine a/k/a pleasure neurotransmitters humming with happy/uplifting music! Pick the music that speaks to you, maybe your era of music and go with it! For an extra brain boost, try some different styles of music!
 III. "With A Little Help From My Friends"–Music therapy is a powerful clinical tool that can help patients medically with everything from cognitive issues like depression and dementia to movement diseases like Parkinson's. It's almost magical because it's a natural yet effective tool for having a truly positive impact on some of our most debilitating diseases! And don't forget to tap into the ISO principal for picking tunes to boost your mood by first matching your mood then gradually increasing the tempo of your songs.  
 NOW, for the last piece of our musical puzzle, try this combo of sensory enchantment:  Listen, Dance, Cook, Savor all at once with Buble's "Sway"…and this crazy yummy recipe from south of the border:
CAST IRON PORK FAJITAS
 Servings: 2 or 4
 Equipment:  Large cast iron skillet (12 inch works great), meat pounder (or rubber mallet if not available), meat thermometer
 Ingredients:
1 T. kosher salt, divided into 2 tsp./1 tsp.
2 tsp. pepper, divided
1 tsp. cumin
1 tsp. chili powder
1 tsp. Aleppo Pepper (optional)
1 tsp. garlic powder
1 tsp. Dried Oregano
¼ tsp. allspice
16 oz. pork tenderloin
2 T. olive oil (30 grams)
3 Sweet red, orange or yellow peppers (or a mix of all three) cut into ¼ thickness by 2" lengthwise strips (300 grams)
1 large onion halved, cut thinly (180 grams)
2 minced garlic (10 grams)
¼ cup (1 oz.) chopped cilantro
1 lime, cut into wedges
 Procedure:
Combine 2 tsp. salt, 1 tsp. pepper, cumin, chili powder, Aleppo pepper, garlic powder, oregano and allspice in small bowl.
Combine the peppers and onions in a small bowl and add remaining 1 tsp. salt and pepper. Work it through the mixture.
Cut tenderloin in ½ (so it can easily fit into the frying pan).
Completely cover both pieces with plastic wrap. Use  a meat pounder and  pound each pork piece to a ¾ inch thickness.  Pat dry and sprinkle both sides with spice mixture.
Heat cast-iron skillet over medium heat for 3 minutes. Add 1 T. oil, swirling to coat.  When it shimmers, place pork in skillet, 5-7 minutes per side.  You should see a nice crust by 5 or so plus minutes per side.  Make sure it registers 135 degrees to ensure doneness.
Transfer to a carving board and tent the meat to give it resting time. Make sure to keep the skillet on (no need to clean it out either!) 
Add remaining 1 T olive oil and add veggie mixture. Constantly stir until just softened (about 5 minutes).  Stir in minced garlic and cook until fragrant.
Take skillet off the heat and stir in cilantro and lime juice.
Slice each pork piece cross wise into thin pieces. Push veggies on one side and pork on the other. Serve with lime wedges.
 Add your choice of pico de gallo, salsa, guacamole, corn tortillas and/or chips (in limited portions) to round out your healthy restaurant inspired Mexican fiesta!!
 Nutrition Info: Per 2 Servings: 506 cal./Fat 21.1 grams/ Carb. 28.4 grams/ Protein 53.1 grams
                               Per 4 servings: 253 cal./Fat 10.6 gram/Carb. 14.2 grams/Protein 26.6 grams
 *Recipe adapted from Cook's Illustrated