What if I told you there was something you could do, on a weekly basis, that could boost your metabolism, help you lose weight, significantly decrease your risk of chronic diseases, instill you with an upbeat mind boost and even alleviate specific pains you might be experiencing from either age, disease or injury PLUS it would NOT take a mind-blowing amount of time to do?  I'll bet if there was some magic pill that could do all of that, we'd all be buying it by the truckload!!!  Enter weight-lifting/resistance training:
I'm a true newbie to weight training, I've only being doing it on a regular basis for the past 9 months.  As I outlined in Time To Think About A New You?, I needed a lifestyle boost of my own after the marriage of our two daughters last year so I signed up for my daughter's program Sammi Gregory Fitness.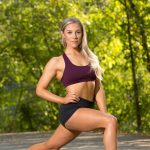 A pillar of her program is embracing weight training as an important part of overall fitness and I can now say with absolute confidence that I totally agree! Eating healthfully by fueling your body with the macronutrients it craves along with movement in the form of weight training and aerobic activity, coupled with coming to grips with the emotional side of eating and finally accountability is the basis of her program.  I've lost numerous pounds and inches but most importantly I feel terrific, and that is what is necessary for me (and I hope you) to give back to others all the blessings I've/we've been graced with!
So are you about to stop reading this because weight training just isn't your bag and aerobic/cardio movement is all you think you need?
I dare you to read on……
I was a true card-carrying member of the "CARDIO ONLY- until-I-pass-out" crowd, for decades! I've been there and done that with hours of daily either running, walking, biking or swimming.  I can say with full confidence that just doesn't cut it by itself! Your body gets used to it, requiring even greater time or intensity with aerobic activity to see the same results AND it leaves you ravenous, thus shooting yourself in the foot with extra calories.  There's also that psychological side to cardio if you love to eat (as I do)!! That is, the more time you spend pounding the cardio pavement, the more you think you are entitled to eat, but as you might have already found out, the cardio-only (without proper nutrition) math does not equate into pounds lost on the scale! Not to mention excess cardio was also the primary reason I've had to have two reconstructed feet with tendon transfers (on my two VERY flat feet)!
But what is truly ironic? Now I've actually decreased the amount of time I exercise per day with the weight/resistance training and cardio duo as opposed to cardio by itself, with much better fitness results!
So let me give you the POWER formula (the why, when, where and how) that weight/resistance training offers, and you make the choice:
THE WHY-
1.. Metabolism/Weight Loss Booster-As we age it is common for us to lose muscle mass starting at the age of 30 with this process accelerating at the age of 75. This is an inevitable degenerative process known as Sarcopenia (I'll call it the  "Big S") that is exacerbated with immobility, a cruddy diet, inflammation (caused by diet and immobility) and stress:
You can also guess that since we are losing muscle mass as we age, which at rest burns more calories, it's also much easier to put on those extra pounds without too much effort!
So what can we do to combat the "Big S" and weight gain?  Get out there and move AND lift weights! Here's the math and part of the POWER equation according to Dr. Christopher Wharton, certified personal trainer and researcher with the Rudd Center for Food Policy and Obesity at Yale University:
"When you weight/strength train, you use muscle. This helps build muscle mass, and muscle tissue burns more calories, even when you're at rest: 10 pounds of muscle would burn 50 calories in a day spent at rest, while 10 pounds of fat would only burn 20 calories."
But the extra calories burned by adding muscle is just a part of the story.  Please note that if weight loss is your goal, keeping your eye on healthful nutrition should be your first house to get in order, for it optimally fuels those resistance training workout sessions.  And don't be fooled, you can eat healthfully and still really enjoy your meals, like this Grass-fed Sirloin Beef with Swiss Chard Salsa Verde dish :
And if you need some stronger science to back up my claim that aerobic activity by itself is not a long-term reliable weight loss/metabolism tool, feast your eyes on the conclusion of the following study:
Substituting 20 min/day of weight training for any other discretionary activity had the strongest inverse association with WC change. MVAA had the strongest inverse association with BW change.
This 2014 Harvard School of Public Health study of 10,500 men utilized waist circumference (WC) as the gold-standard for weight loss and muscle gain.  The study's conclusion put weight training as the star for changing waist circumference and moderate to vigorous activity (MVAA) as being the star for weight loss.  So you can guess, the study's conclusion points to the best duo is weight training with cardio as being the magic sauce for muscle gain and weight loss, not one without the other!
So the bottom line, cardio training will burn more calories during your immediate exercise.  On the other hand, strength training will not burn as many calories for the immediate time put in, BUT your metabolism turns into a fat-burning machine at rest, so the two together are a one-two metabolism/weight loss punch!
 2. Chronic Disease Buster- The science is also rock-solid behind embracing weight lifting/resistance training and significantly decreasing your risk of those dreaded chronic diseases of osteoporosis, (as Dr. Weber pointed out) heart disease and Type II diabetes. Just to back up on Type II diabetes, resistance training naturally assists with the insulin response, while at the same time reducing inflammation in both heart and Type II diabetes.  So the 2016 Harvard Medical School and NIH study of 36000 women came up with some pretty profound results that should sway you.  The women in the study, ages 47-98, were tracked by questionnaires regarding their health and exercise levels.  Those pumping iron (no cardio) consistently had a 30% lower risk of Type II diabetes and a 17% lower risk of heart disease, but the duo of resistance training with cardio (120 minutes per week) had a Type II diabetes risk 65% lower than women that didn't do either!
On the cardiovascular front, regular strength training improves the risk factors of heart disease like increasing HDL and decreasing LDL cholesterol and triglycerides and finally significantly improving blood pressure.
Professor Scott Collier, Researcher and Professor of Cardiovascular Exercise at Appalachian State University explains the short-term and long term benefits for lowering blood pressure with strength training:
"After all, while strength training does increase blood flow while you're exercising and recovering from that exercise, by helping you build lean muscle, it ultimately gives your cardiovascular system more places to put its blood, thereby reducing pressure on your arterial walls, he explains. This blood pressure benefit may be even stronger in hypertensive women than in men, showing that strength training is superior to cardiovascular exercise in lowering their blood pressure.
 Again the duo is a one-two Chronic disease fighting punch!
3. Recovery Tool- Resistance training is shown to slow the progression of the disease. This study, published in the Multiple Sclerosis Journal points to a 2017 study out of Aarthus University of South Denmark:
"For the past 15 years, we have known that physical exercise does not harm people with multiple sclerosis, but instead often has a positive impact on, for example, their ability to walk, their levels of fatigue, their muscle strength and their aerobic capacity, which has otherwise often deteriorated. But the fact that physical training also seems to have a protective effect on the brain in people with multiple sclerosis is new and important knowledge," says Associate Professior Ulrik Dalgas.
4. Balm For the Mind/ Hormone Balancer- Resistance/weight training also acts as a soothing salve for the mind with scientific studies bearing out it's significantly positive effects in combating anxiety and depression.  This new study, just this past month in JAMA Psychiatry is a meta-analysis of 33 clinical trials of 1877 subjects.  Depressive symptoms were significantly reduced with weekly resistance exercise training. And per Dr. Brett Gordon, the paper's first author and Postgraduate Researcher in the Dept. of Physical Education and Sports Sciences at University of Ireland in Limerick:
"Interestingly, larger improvements were found among adult with depressive symptoms indicative of mild-to moderate depression compared to adults without such scores, suggesting RET (resistance exercise training) may be particularly effective for those with greater depressive symptoms."
And let's not forget the boost it gives to well-being and self-esteem. I can speak directly to that also!  There definitely has been an additional pep in my step since I started pumping iron!
I will attribute some of that to the strength you internally feel when you are lifting weights and performing resistance exercises (i.e. push-ups and bicycles).  And I also have to admit that I fell on my tail more than a couple of times learning those routines!  But there's also science behind the hormone balancing effect of weight lifting that gives you a mental lift.  As we age we diminish the optimal hormones we had when we were younger.  Weight lifting has the effect of balancing those hormones, like  human growth hormone, insulin, testosterone and estrogen.   Pumping iron regularly has the effect of naturally stimulating hormone production, which can lead to a feeling and look of health and vigor!
This is a picture that captures that feeling. This was taken when I showed my first pig (named Charlotte) at Scotland County Fair this past month:
which left me with a very warm feeling that I both embraced a new challenge AND that we moved to such great place with my guy at my side. :
So, have I convinced you that weight/resistance training is something you should pursue in earnest? Not just for the aesthetics (i.e. looking good) but for your overall health and well-being?
You will have to tune into:
You've Got the POWER with Weight Lifting- Part 2,
Coming next for the When, Where and How of Iron Pumping!!!
You've Got the POWER With Weight Lifting!-Part 1-
Part I- RECAP- THE WHY
Metabolism/Weight Loss Booster
Chronic Disease Buster
Recovery Tool
Balm For the Mind/ Hormone Balancer
Before you go, you know I'm going to share a recipe that will help you (as healthful nutrition has helped me and my family) along your journey of life. This is a go-to recipe for it's ease in preparation and lightness in fare for one of those lazy summer nights you just want to eat healthfully and heartily and then just sit on the front porch and watch the beautiful sunset.
TEQUILA LIME SHRIMP SCAMPI
Serves: 4
Ingredients:
1 lb. raw jumbo shrimp, shelled and deveined
2 T. unsalted butter
6 cloves of minced garlic (use ½ of  that if garlic isn't you thing!)
¼ cup tequila
1 tsp. lime zest
1 T. freshly squeezed lime juice
1 T. finely chopped fresh parsley
Procedure:
Place the shrimp on a round platter (no larger than your round skillet) and pat them dry with a paper towel. Arrange them so they don't overlap and are evenly spaced.Season with salt and pepper.
Heat the skillet and when a drop of water rolls around on the surface, add the butter.
When foaming subsides from heated butter, invert the plate directly over the skillet so they all land at the same time.
For 1 minute, don't touch the shrimp. Add the garlic and cook until fragrant.  Turn over shrimp, one by one and cook for 2 more minutes.  Transfer shrimp to a bowl but leave in excess liquid in skillet.
Pour in lime juice and tequilla and let boil for roughly 60 seconds until thickened. Make sure to scrape up the fond or those tasty little brown bits, they add incredible flavor the sauce!
Stir in the lime zest and parsley and pour over the shrimp.
Divide the shrimp into portions and ENJOY!
*Menu adapted from Food Network Kitchen
Nutrition Info:  Each serving is 203 calories, 9.9 g of carbohydrates, 7 g of fat, 24 g of protein, 298 mg. of sodium, .1g of fiber and .1 g of sugar.